The Castores Union was a 30 week (Junior-Senior year) film project at DigiPen Institute of Technology.
Inspired by Coelary, it is a 2D animated trailer for a non-existent noir anime film.
I wrote the script and developed the style of the film, including characters, animation, and layouts. I contributed final environments and animation, performed all compositing and post-processing, and oversaw every element of the film to maintain a stylistic consistency across the film's 40 shots.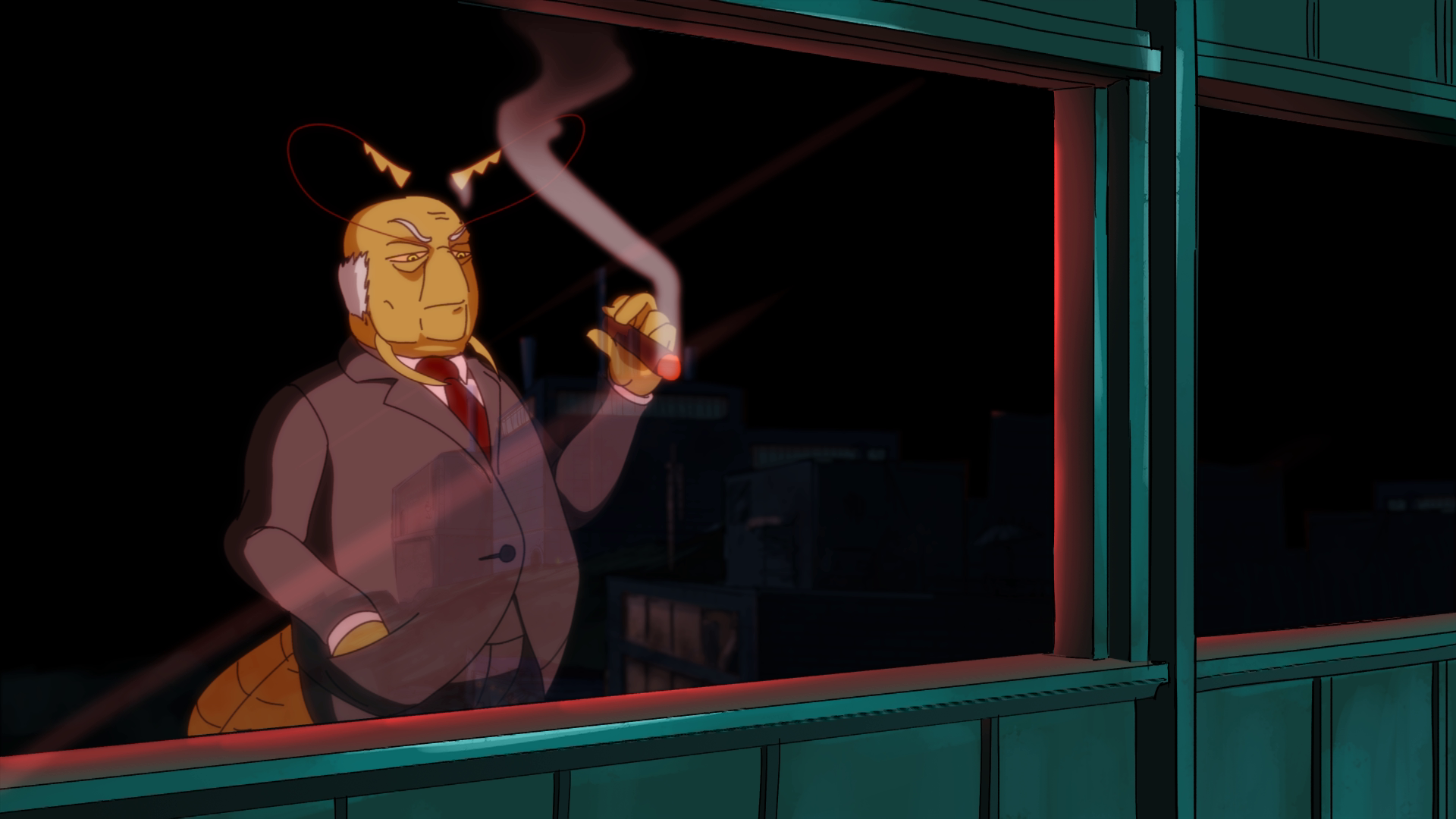 Exported frames from the completed film

The film is complete and will be posted publicly after being submitted to student film festivals.
Below, please enjoy a 5-page graphic novella written as a prequel to the events of The Castores Union.